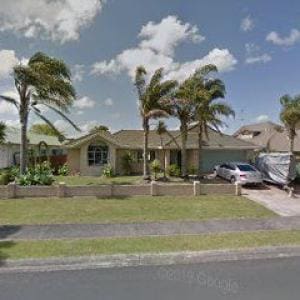 Startup: 2015-2017
With at least 50 years of combined financial services experience, Directors Bianca and Steve started Saffron in legendary style from the family home in Orewa. Like most new businesses, our goal was to survive until next year. In our case, that meant applying what we knew best – providing the highest possible level of ethical Fire & General Insurance Broking services and advice to a core commercial client base. Amazingly, at the end of two years, we were still here. In our early days, we were pretty excited to get the opportunity to quote on more than one new enquiry a day. In the first couple of months the council decided to dig up our entire street and replace it – we had to shout to be heard by clients thanks to the noise of jackhammers coming through our metal garage door and shaking the entire house. Internet was very sketchy.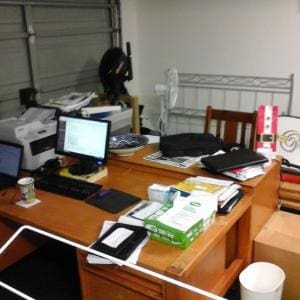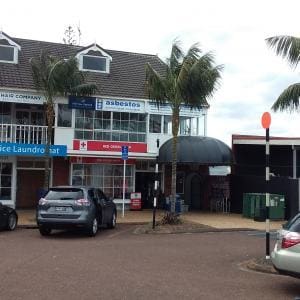 Very Handy For McDonald's
Growth: 2017-2019
By 2017, we'd firmly established ourselves as a safe pair of commercial insurance hands for businesses of all kinds throughout the whole of NZ. With a decent client base established, we were able to escape the squeeze of home office life. We sublet some space from friends Ritchie and Sam at
Asbestos Environmental Consultants
who were kind enough to turn over their reception area for us to use as an office. We started to gain some serious traction, regularly receiving 10 to 30 new business enquiries a day. Some of the highlights of the period were:
Winning out first $50M Client.
Welcoming our first team member Vanesa, and then our 2nd, Tammy.
Establishing a direct relationship with the Insurers and Underwriters.
Creating and successfully  implementing a range of new cloud based systems for Bordereaux, Document Management, Backoffice, and CRM.
Establishing Saxon Premium Funding (which helps our business clients by spreading the cost of their premiums).
Breaking through (and now far exceeding) our Neon Milestone 200 commercial clients mark.
Creating the hybrid RideRate vehicle insurance product for Uber and Rideshare drivers.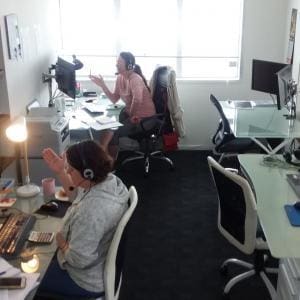 Making An Offer You Can't Refuse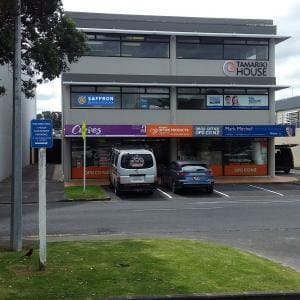 Bigger Office, Bigger Building, Global Domination
Moving On Up: 2019 - ?
Having moved into our new offices in October 2019, Saffron is well-positioned for further growth in the period ahead. We expect to keep providing awesome service to our existing clients, as well as welcoming new clients to the family, and current projects that support that goal include:
By popular request, establishment of BIZI Finance Ltd, to service our clients non-insurance funding needs, especially vehicle and business equipment.
A Lloyds of London binder.
New staff to help support our growth.
Participating in the new licensing model for FSP firms.
An expanded marketing campaign.
A new online F&G referral progamme for financial professionals.
A big thank you to all our clients past present and future who help us to grow by trusting us to protect their assets. In a world of New Zealand financial services being dominated by offshore interests, we hope its reassuring to know that at least one local firm is battling to keep it Kiwi!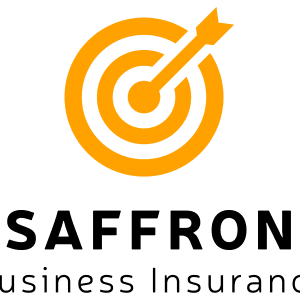 There'll be a foto here soon of staff working away furiously in our new office, as long as I can find any 😉